The Inside Loop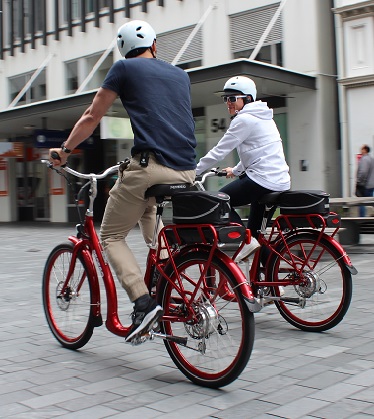 Varaktighet: 2 Timmar (cirka)
Plats: Auckland, Auckland
Produktkod: P3X1SM
Departs: 2 pm, from our base at the centrally located Pullman Hotel
Duration: approx 2.5 hours
Distance: around 16 km (so, between 1 to 1.25 hours' easy riding time – all electric powered!)
Price: $95 per person. Minimum age 14 years old (teenagers of 14-15 years old must be accompanied by an adult).
Tour size: Small groups of up to 6 riders, plus your friendly guide.
Please note - For last minute booking enquiries, please call us on +64 (0) 21 082 94218 – you never know – even if our booking engine isn't showing any availability, you might be in luck and there might just be space on the tour you're looking for or an eBike available for rental!